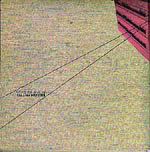 Listening to:
Fragmented
By Updharmadown
see related
i didn't much plan on it and truthfully speaking, i'm quite shocked that it all came about. people started noticing as did i, when things started to change.
i guess it was bound to happen given the circumstances that was shoved into my life. i might have not schemed this into reality but it crept up into me and tinkered its way into changing who i was into who i am becoming now.
here's the thing. remember my last post about me being a little insecure about my classmates being oh so much more goodlooking than i am. well, with the holidays passing, it got me into thinking that i need not feel so sorry about myself and that i can do something about it. and i have done something. i've been wishing for quite a while to get the opportunity to go to the gym and build my body. since i'm very skinny and despite all my glutoniuos efforts, i deemed that lifting weights would be my only saviour. but since i had no money to enroll myself into a decent gym and i was quite shy to go to the community gym near our old house, i didn't get the chance to fulfill my wish of working out.
but since we've moved out of our old wreched place and moved here in proj2, i've managed to muster up my courage and ask my aunt where she and her husband work out (since our houses we're almost close to each others). she told me of this place and said that it was very affordable. with the change in financial capabilities (i didn't know why i could afford it either, probably with all the saving up that i've been doing) i guess you could say that circumstances we're on my side now and i did get to go to the gym. and now it's been four sessions since then and i've been seeing a little growth. and i'm not planning to stop anytime soon.
-----
i've been dumped yet again and it isn't all that bad. i don't hate the girl that much anymore than i did arriane but the sad part of it is that the situation i ended up in is very much alike with the first courting. she lied to me saying that she wasn't ready but lo and behold she's welcoming some other guy. that's the shitty part of my love life. i guess people have been noticing that i've been turning a little sour. i notice it myself but i just can't help it sometimes. my pang-aasar has gotten worse but i never go over board. i guess i'm becoming a little bitter about my situation but the thing about it that worries me is i don't really care if i am changing.
-----
i guess the only good change now is that i've got lots of 'closer' friends than i usually acquire. you know me, a very free (and as my bestfriend puts it...) social butterfly and i'm always seen with lots of different people. things changed a bit ever since i had my choralemates and blockmates and groupmates as well. we've been seeing each other almost everyday for the whole day and i'm growing to love them more. also, outside the chorale, we have this barkada where in we always go out together and do stuff, even if it was just to pass the time.
the most special of all those people are camille, my other best friend. cielo, my ate (big sister) and boodle, my homeboy (!#$*#%*#&@ boodle, nagsasalita na tuloy ako ng pang-ghetto dahil sa'yo). they're very special people and they understand who i really am. but i wont forget my other close friends, kenje, mj, gerro, vic, mikol, che, ches, yanz, mark, cza, aiks, lola, erick, rowi, armi, chikai, matt, and if there is anyone i forgot sorry.
-----
things changed and i don't know how much it will continue and for how long it will last. all i hope for is that it's for the best.
peace!